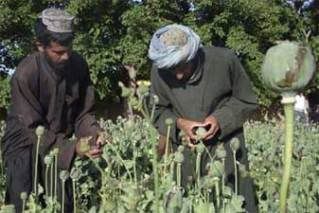 John Bolton, fresh from suggesting military action in Somalia, said today (on Fox) that not only would Israel likely act on Iran before the end of the year, but it's the best option since diplomacy hasn't worked. No wonder Republicans find themselves in the wilderness. As to Mr. Bolton's reaction to Iran's offer on nuclear talks, he simply shrugged it off as it would likely spoil his "regime change" fun.
John Tirman, Executive Director, MIT Center for International Studies held a conference call on the findings of a new report on Iran (pdf) that's just now being released.
Tirman said the purpose of the report is to think deeper about how to improve diplomatic relations with Iran, and move policy away from a place of hostility that has been in place for decades. The "policy of coercion," specifically sanctions, have not worked and have not produced "much economic pain," Tirman said on the call. "Leverage" through sanctions just doesn't work.
Unfreezing assets and engaging is not a threat to U.S. national security. Disavowing regime change is also a primary point as well, as is lifting sanctions.
On the nuclear question, a better relationship with Iran could likely inspire Iran to live up to their obligations on NPT.
"Israeli security can be enhanced" by the U.S. having a better relationship with Iran, though Tirman acknowledged that Israelis likely won't see it this way.
"President Obama must be deeply involved. … The gestures he's made so far have been positive, but he needs to do more. … Iranians appreciate his change in tone. … Now they want to see something concrete." – John Tirman
Questions from media on the call were few (I've yet to have a chance to read the report), first Bloomberg: Comparing N. Korea with Iran, Tirman rejected the notion, saying N.K. is not exactly run by the sane (not his words, my paraphrase, because connection horrible on their end, with Tirman being cut off), but that there is plenty of time re: Iran's nuclear ambitions. Once back on the line, Tirman said: A better U.S. – Iran relationship will help us deal with nuclear issue.
Question re: What about Afghanistan, especially the opium problem, since its trafficked through Iran, with their being a "huge addiction problem" in Iran? Tirman: Didn't deal with drug trafficking issue, but Ahmadinejad recently mentioned it, because it's "clearly a high priority" with Iran, and will push them to cooperate on Afghanistan.
"When you look at the whole region… unstable, threatening and important (because of oil), there aren't many nations we can rely on as allies… (but) Iran is one of them… if we can improve the relationship." Tirman then mentions Hillary Mann Leverett (whom I've interviewed) and Flynt Leverett's work on the subject of Iran engagement.
One observation: When was the last time you heard a politician raising the drug issue as a reason Iran would be a good ally for us on Afghanistan? (Scott Kesterson, who is back in Afghanistan, talked about Iran's positive involvement building up Afghanistan in the south when I interviewed him a couple of years ago. So I look forward to talking about some of these issues re: Afghanistan & Iran when we speak in the future.)
As an analogy, when Iranian officials are thinking Afghanistan, at least where lawlessness and drugs intersect, no small challenge given the scope of the problem, it's not far off from the way we are battling Mexico. Segue to L.A. Times:
Two days later, police in eastern Iran, near Afghanistan, stopped a pickup packed with a quarter of a ton of opium in compartments under the floorboards, according to local news reports. And cops in the border town of Zabol recently seized another quarter-ton of Afghan opium.

Whatever Iranian officials might feel about U.S. troubles in Afghanistan and Pakistan, there is a rising alarm in Tehran over the torrent of drug dealing, human trafficking and violence connected to the mayhem in the region that is washing across Iran's eastern border.

[...]There are practical matters as well. Iranian officials say the drug war has cost their nation more than $600 million in the last two years. About 3,700 Iranian security officials were killed and 11,000 maimed in more than 12,000 clashes between traffickers and police officers between 1989 and 2003, according to Iranian statistics cited in a United Nations report.

All indications are that the problem is worsening as Afghanistan descends further into lawlessness. From 2006 to '07, drug seizures, as measured by weight, jumped 35% for heroin, 37% for opium and 52% for hashish, according to figures on the website of Iran's Drug Control Headquarters.

Total drug seizures rose from 155 tons in 2001 to 618 tons in 2007, almost all of it opium, heroin and hashish from Afghanistan; addiction is rapidly becoming Iran's top public health problem.

Tehran has been digging canals, raising earthen berms and laying out barbed wire. Still, the drugs flow in, sometimes strapped to camels crossing the desert, sometimes protected by well-armed gangsters equipped with satellite technology and automatic weapons. …
Self-interest is a powerful motivator.