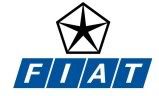 If this ends up working it could revolutionize unions and (save?) the U.S. auto industry. What compromise and solution look like when desperation is seen as opportunity:
The United Auto Workers union will own 55% of a restructured Chrysler LLC and its retiree health care trust will get a seat on the board if union members vote to approve contract concessions this week.

Chrysler stock could even be traded publicly again, as there are mechanisms for the UAW to sell shares to fund the health care trust.

Factory-level union leaders voted unanimously Monday night to recommend approval of concessions that union President Ron Gettelfinger said would help keep the automaker out of bankruptcy. ..
The union made serious concessions, according to this report, which has laid off workers getting only 50% of their gross pay, among other deal sweeteners instead of bankruptcy:
The union also agreed to consolidate nonskilled labor job classifications into a team concept at all factories. Performance and Christmas bonuses will be suspended this year and next to help pay health care costs.
Ed Schultz has been all over Gettelfinger, so we'll see if swine flu coverage takes a back seat to this blockbuster story, which has the UAW saving Chrysler, but also a lot of middle class jobs through compromises that are anything but easy.
I've said for a long time that globalization will not only force unions to get creative for survival, but that it could open opportunities to remake unions if leadership understands that the 20th century rules are gone and compromises that hurt at first will be the moves that make unions once again indispensable, not only here, but globally. Their viability depends on it, but so do workers across the globe hoping to raise their standards of living in a world more passionate about profit.