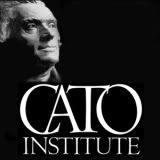 I'll be working this afternoon outside my office, including attending a defense policy forum at the CATO Institute. The forum, "Can the Pentagon be fixed?", begins at noon and will be streamed live.
The speakers are Winslow T. Wheeler, Director, Straus Military Reform Project at CDI; Col. Douglas Macgregor, U.S. Army (ret.); Advisor, Straus Military Reform Project; Danielle Brian, Executive Director, Project on Government Oversight; Thomas Ricks, Senior Fellow, Center for a New American Security; Special Military Correspondent, The Washington Post; Benjamin Friedman, Research Fellow in Defense and Homeland Security Studies, Cato Institute.
The U.S. defense budget is higher than at any point since the end of World War II, but the size of the combat formations of the Army, Navy and Air Force are the smallest since 1946. …
Obviously, the reality of the sentence above is a tall order for Obama and his administration. It's another part of the Bush-Cheney inheritance.
I'll tweet the event if connection permits, as I will be doing with all of the national security forums I'm now attending since landing in D.C.
UPDATE: Post on this event is here.